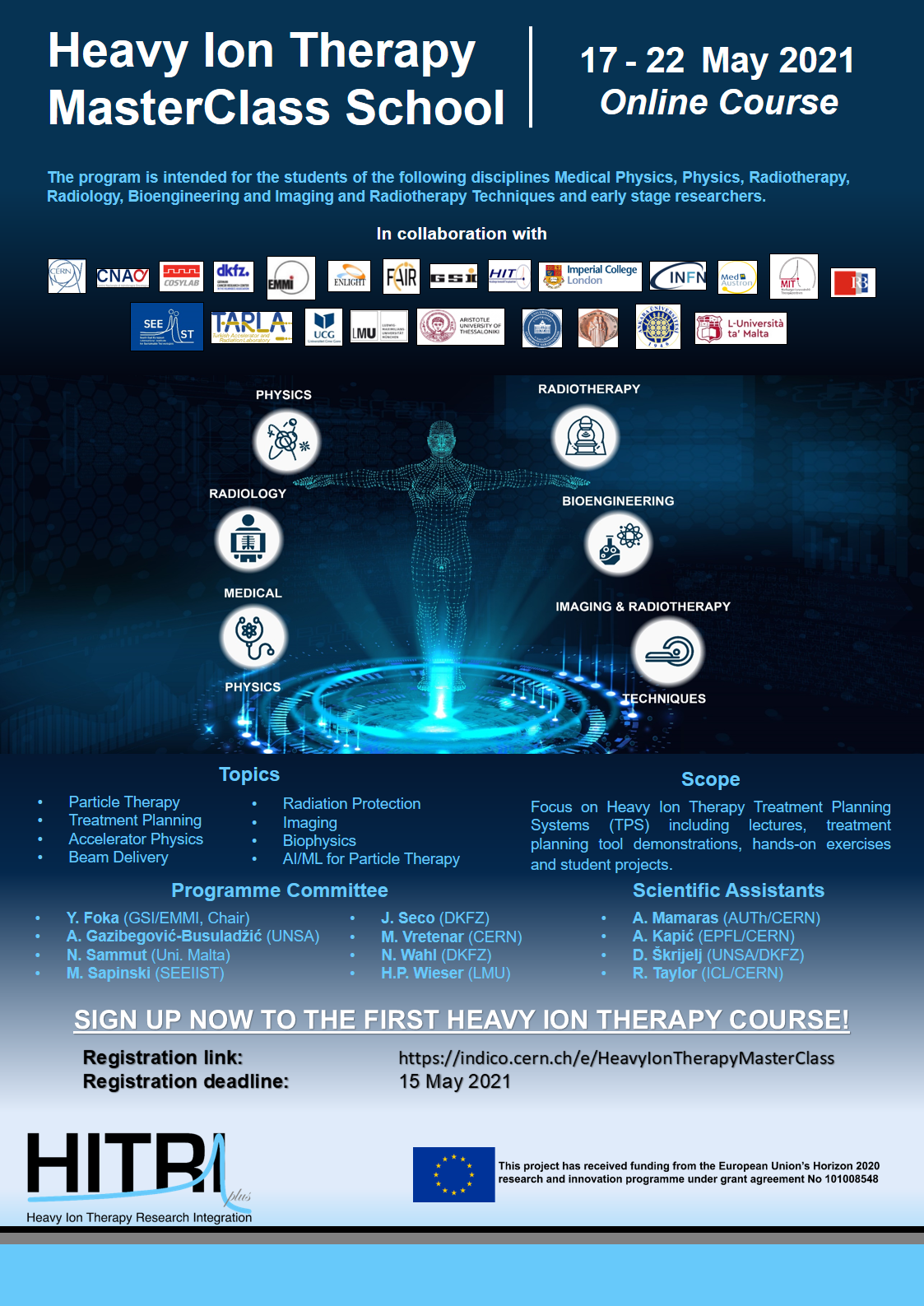 Heavy Ion Therapy – 1st online course
Masterclass
Heavy Ion Therapy - 1st online course
Description
Cancer is a central health problem for our society. Heavy ion beams irradiate tumours by focussing on cancerous tissue whilst sparing healthy tissue around it hence making the treatment more effective than any other irradiation treatment.
Due to this the European Union, through its H2020 research and innovation programme, is funding the Heavy Ion Therapy Research Integration (HITRIplus) project which includes the objective of education and training in heavy ion therapy.
We are hence pleased to announce the Heavy Ion Therapy Masterclass School which focuses on Heavy Ion Therapy Treatment Planning Systems (TPS) and includes lectures, treatment planning tool demonstrations, hands-on exercises and student projects. It is based on the professional, open-source, research toolkit matRad, tailored to students' and researchers' requirements and proven to provide efficient means for training on TPS methods.
The Masterclass School will take place between the 17th and the 22nd of May 2021. Initially, it was intended to take place in Sarajevo, however, due to the COVID pandemic, it will now be taking place entirely online.
The masterclass is targeted primarily towards students and early-stage researchers who show strong promise and interest in becoming part of the heavy ion research community and who may then exploit and access Europe's heavy ion therapy research infrastructures